Products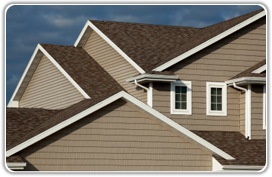 VINYL SIDING
Vinyl Siding provides many essential benefits to the lifetime and maintenance of your home.
Provides excellent UV resistance against heat-aging and weathering
No more painting or staining
Attractive profile selections to complement a wide variety of architectural styling
Durable
Realistic wood grain textures
Wide range of popular styles and colors
Noise reduction
Impact Resistance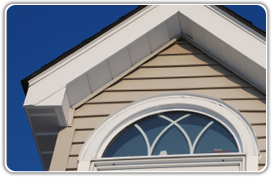 ALUMINUM
Aluminum products are available for use on your soffits, fascia, and as trim.
Aluminum is strong and rigid, yet light
Never rusts, splits or warps
Has a durable, blister-free finish that never needs painting
Recyclable environmentally-friendly material
Vented soffit allows outside air to circulate into your attic to prevent heat and moisture from building up, reducing the likelihood of mold, rot and ice damage, This additional circulation increases the efficiency of heating and air conditioning.
Fascia is designed to protect the underlying eave structure from the damaging effects of sun, rain, ice and snow.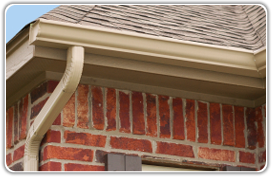 EAVESTROUGH
Heavy guage aluminum
Attractive and durable
Easy to install
Matching Soffit and Fascias available
A leaking or overflowing eavestrough can cause serious damage to your home's exterior surfaces and to your home's foundation.
Professionally installed eavestrough will reduce the possibility of flooded basements, siding rot and garden soil erosion.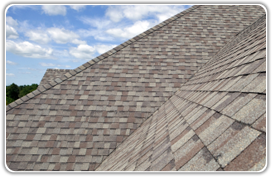 ROOFING
Steel wall and roofing panels
A professionally installed roof will help protect the interior of your home but not if the shingles are missing, loose, curling, cracked or compromised by algae.
When you see damaged or missing flashing, rotting fascia and decks it's time to consider getting your roof looked at.
** Quinte Exteriors does not install roofing materials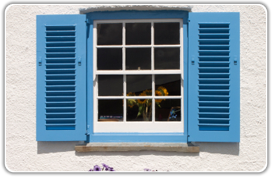 ACCENTS
Shutters vinyl or aluminum
Gables vents
Mounting blocks
Scallops or shakes and other decorative accents
Accents provide increased visual appeal to your home and can certainly increase the curb-side attraction.
Our full range of accent products are available to help spruce up your home.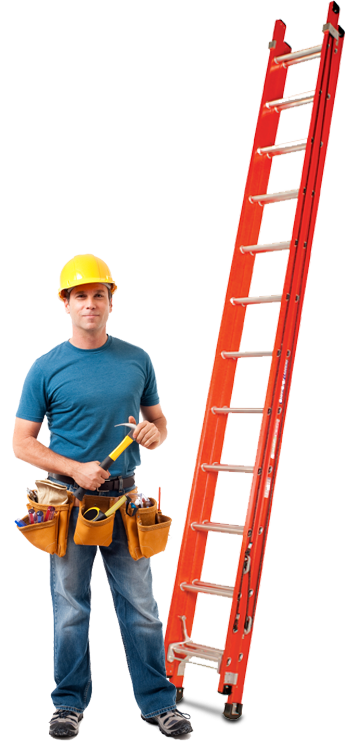 Free Consultation

Looking to get a project completed but not sure what it's going to cost? Give us a call for a FREE QUOTE today and we'll help you get your project done.
Extensive Product Lines
Not sure what you're exactly looking for? No problem. Our extensive product lines let's us help you find the right solution for your needs.